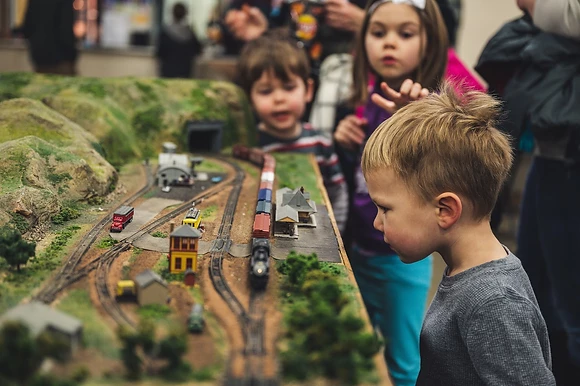 19

Feb

Matt Simons
7 Reasons to Start Building a Model Railway in 2022
Have you made a new year's resolution to find a new hobby? Or perhaps you're hoping to develop some new skills? A model railway offers the perfect hobby for all ages, and can be tailored to suit practically any budget or ability. Whether you are looking for a new solo project or something to bring the family together, a model railway really does offer something for everyone.
Model railways appeal to people for a whole host of reasons — not every modeller is a devoted train enthusiast! Here are just a few reasons why you should start building your own layout in 2022…
1 – Learn and develop new skills
The construction of a model railway requires many different skills. From research and planning to construction and detailing, this is a hobby which can help you to build an extensive toolkit of skills. Having said that, you don't have to be an expert modeller to create an amazing layout!
Here are some useful hints and tips to help in building your first layout.
2 – Join an international community
The popularity of model railways has endured for generations. Nowadays, they are perhaps as popular as ever, with modellers of all ages and backgrounds the whole world over. Though we may not currently be able to meet together, it is always uplifting to know that we are part of a community of like-minded people.
This global community of modellers includes many superstar enthusiasts. Celebrity fans of model railways past and present include Frank Sinatra, Rod Stewart, Tom Hanks and Walt Disney.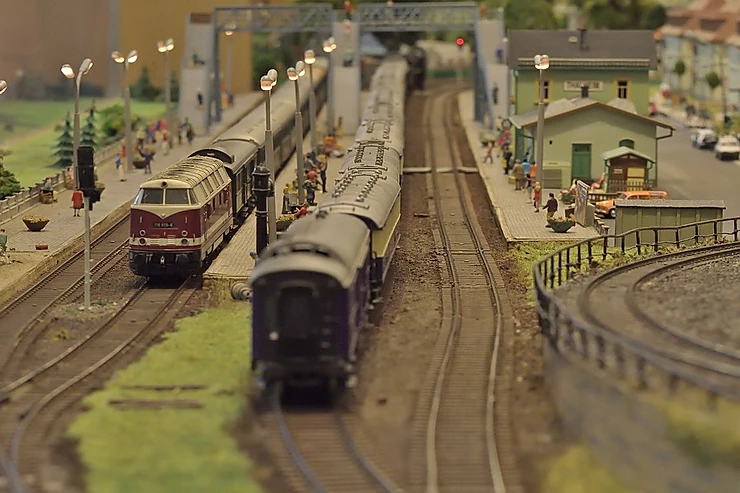 3 – There's something for all the family
Model railways are a great family hobby — their broad appeal of means they provide something for nearly everyone. Let the artists take care of the scenics while the amateur engineers tend to the track and electrics. Building a layout can make for a perfect family project.
Whether you collaborate or compete with your loved ones, you will be following many generations of families who have shared countless hours with their model railways.
4 – Let your imagination run free
There is no universal design for a model railway: each layout is unique, a product of the modeller's imagination. There are no instructions or rule books. From start to finish, the decisions are yours alone. Though practicalities of space and resources may influence the size and scale of your layout, its design is ultimately up to you.
You may choose to produce a highly detailed model faithful to historical detail, or a fantastical landscape inspired by your favourite story. Whether the trains run on time or not, you decide!
5 – Model railways aid mindfulness
Model making provides a relief from everyday stress, helping to alleviate anxiety by focussing your attention on a single activity. Painting a signal box or laying ballast between the tracks can be truly meditative activities.
Furthermore, model railways are an excellent antidote to instant gratification. Each small element on a layout forms part of the whole, which takes shape over the course of months rather than minutes. This brings us onto the next reason…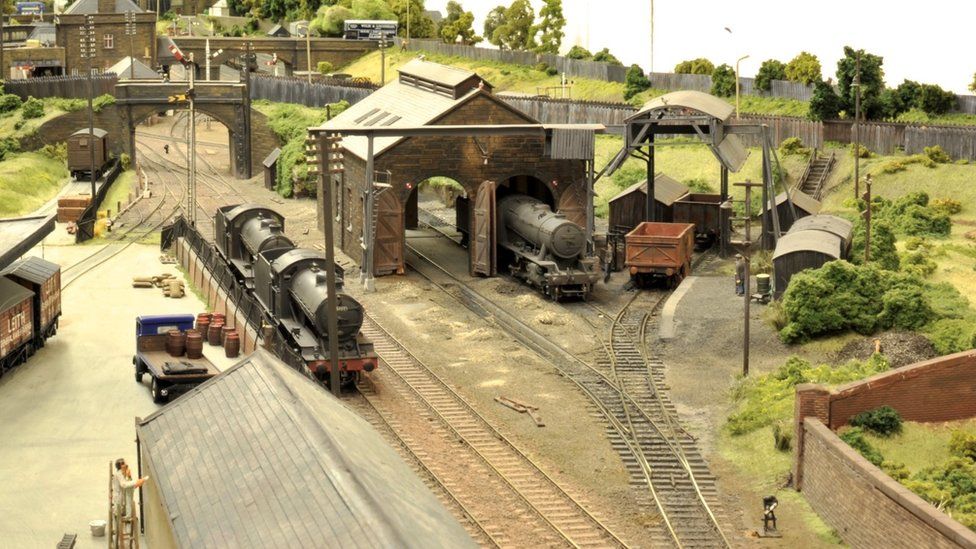 6 – It is a project which evolves over time
Even the most highly detailed and sophisticated of model railways evolve over time. Any experienced modeller will testify to the fact that layouts are seldom ever complete. There is always scope for adding more detail in scenery, or perhaps building an extension.
Surely that gives us the edge over jigsaw puzzle enthusiasts! (We mean no disrespect to the jigsaw puzzlers out there!)
7 – Model railways are fun!
Finally, and most importantly of all, model railways bring joy and happiness to us all. What else is there to say?!
Start your journey today with Rocket Railways
We are your one stop shop for all things model railways. From trains to track and everything in-between, we have a large range of stock at prices to suit every budget.
The team at Rocket Railways is always keen to assist novices and experts alike. Check out our online store and get in touch with us if you have any questions. Be sure to follow us on Facebook and sign up to our e-newsletter, to receive the latest news and offers.